Tarntipi Bush Camp is located on Bathurst Island, NT, approximately fifteen kilometres outside the main township – Wurrumiyanga. Equipped with a variety of eco-friendly amenities (toilets, tents, kitchen basin and campfire), the campsite compliments the surrounding nature-based setting, hosting training programs 'on country', the traditional lands of Edward Portaminni. The training programs can be tailored to accommodate the interests and needs of diverse groups – whether consisting of individuals, families, school groups, or professionals, Tiwi and non-Tiwi alike.
Initiated and delivered by Tiwi eldership, the Cultural Training Programs aim to deepen cultural understandings and foster relationships of respect and mutuality. The 'on country' programs are unique immersive, as well as participatory – they involve doing things 'Tiwi way'. They are available throughout the dry season (start of May-end of September) and can be structured according to desired duration (1, 2 or 3 night stay). They include a variety of activities such as a welcome to country, basket weaving and spear-making workshops, fishing, beach and medicine walks, freshwater swimming, storytelling, song and dance sessions around the campfire, as well as visits to local town-based agencies.
These programs offer participants an induction to:
Tiwi culture
Cross-cultural communication
The impact of attitudes & beliefs
Understanding protocols on styles of work
Key issues involved when collaborating with Aboriginal people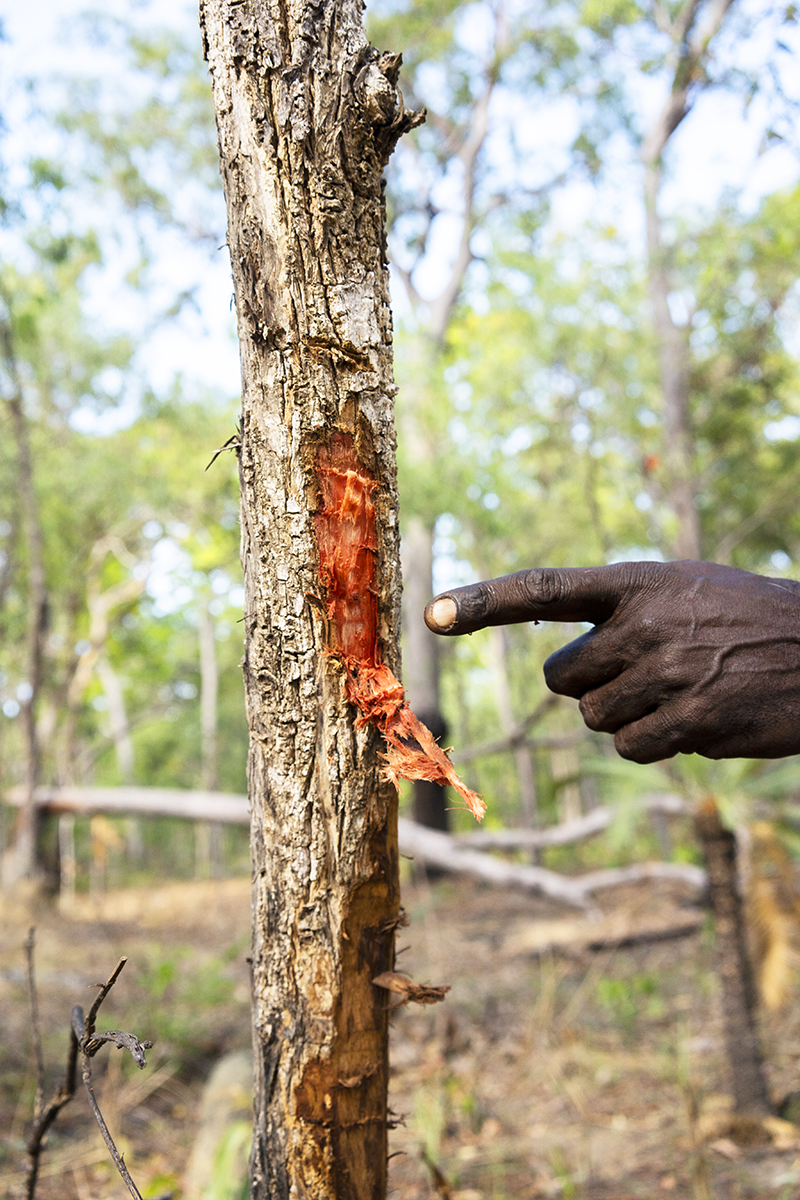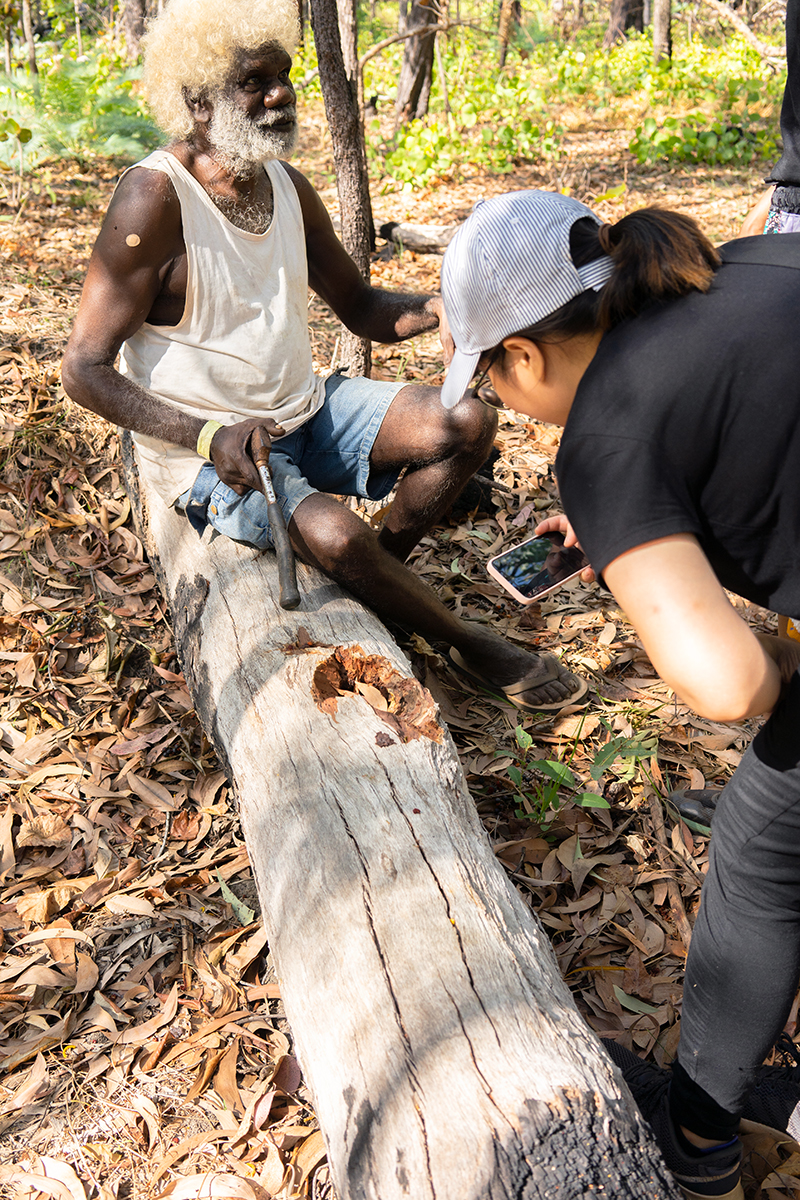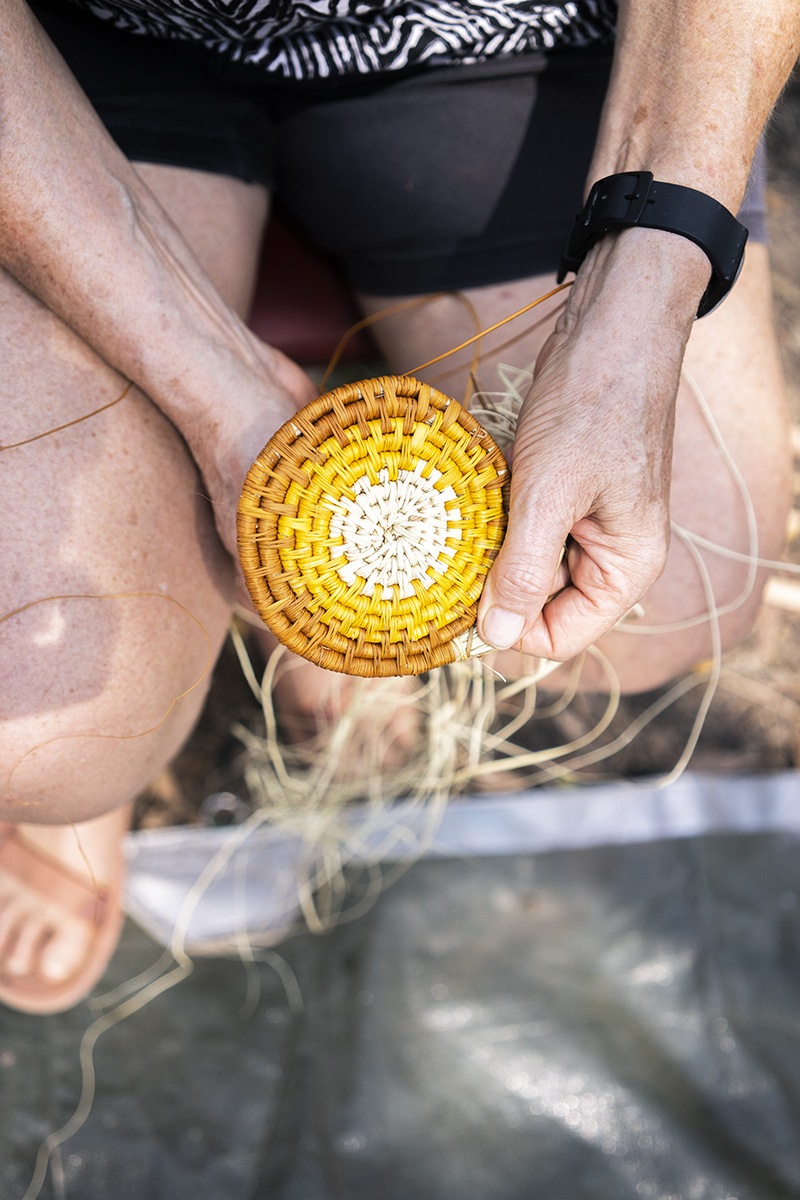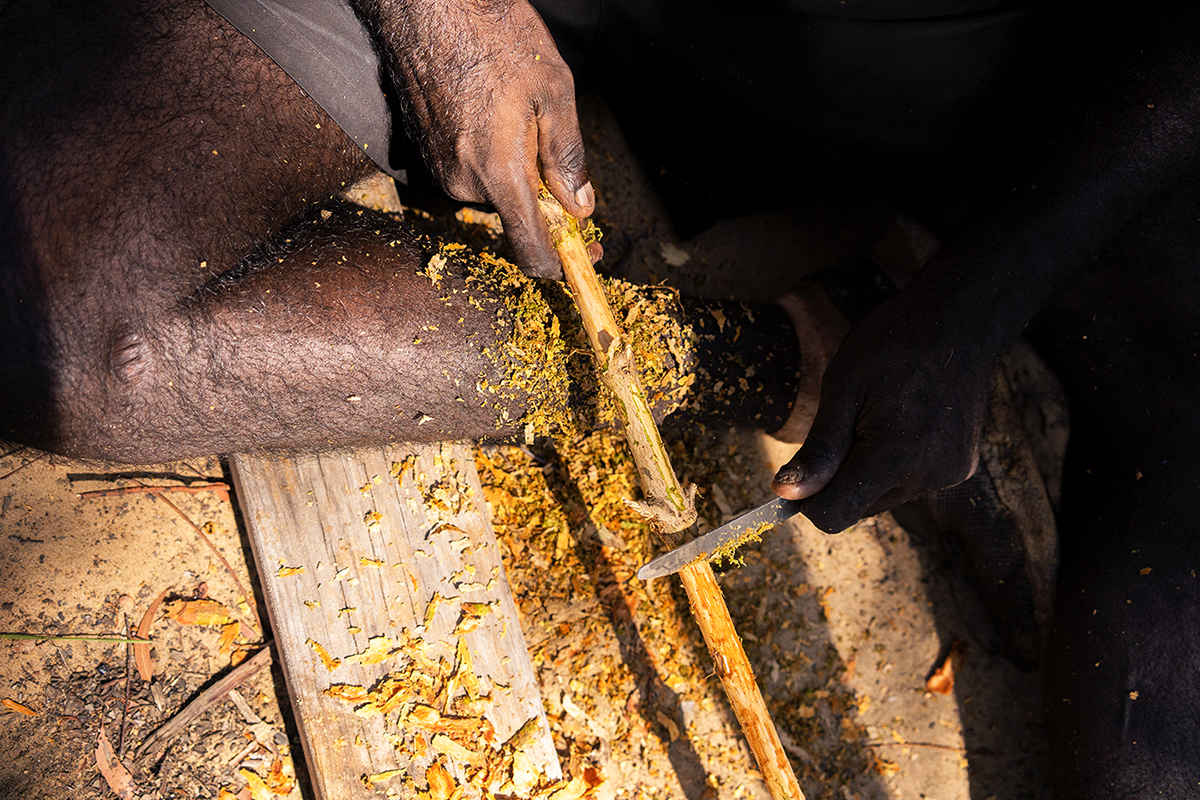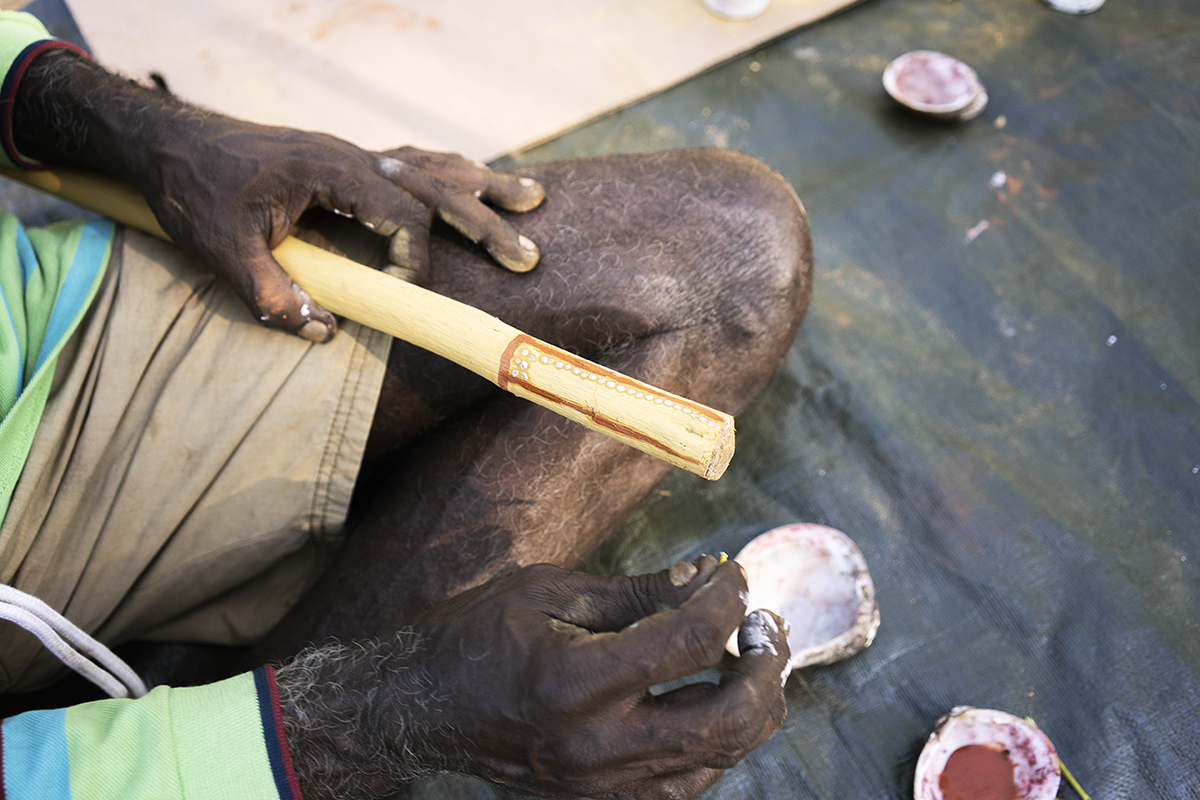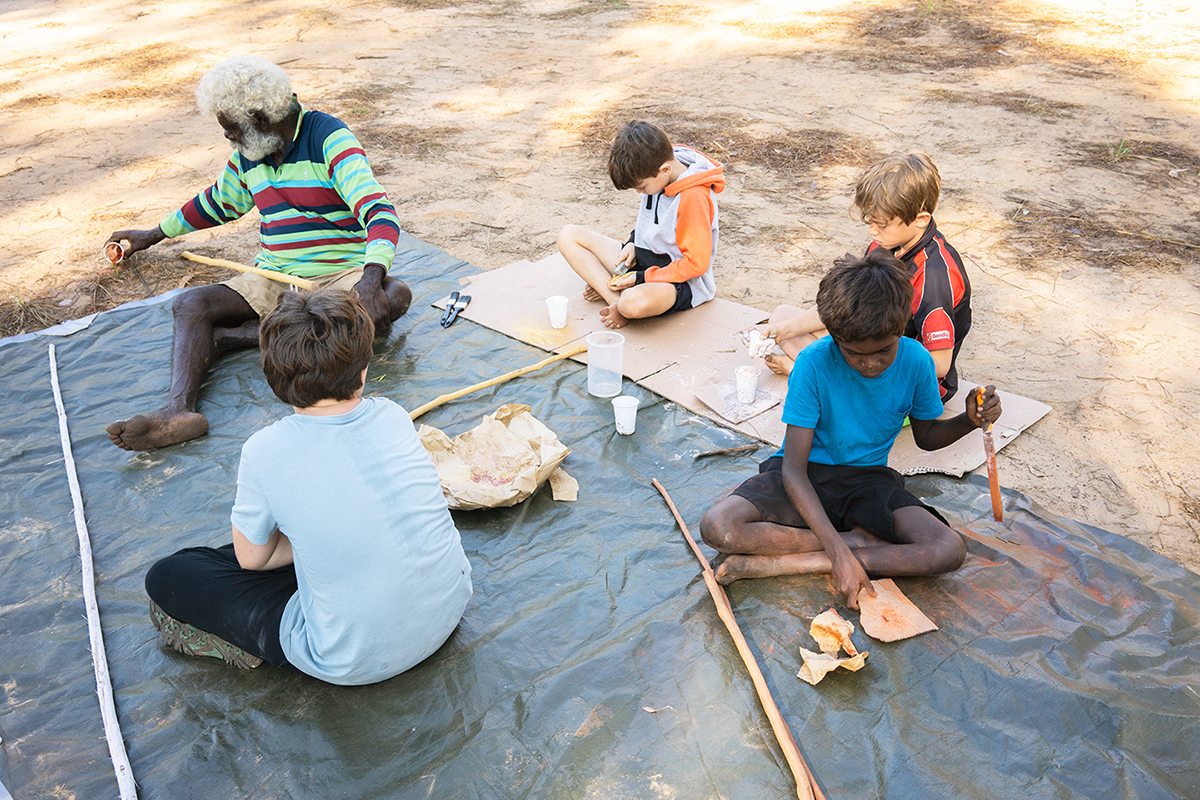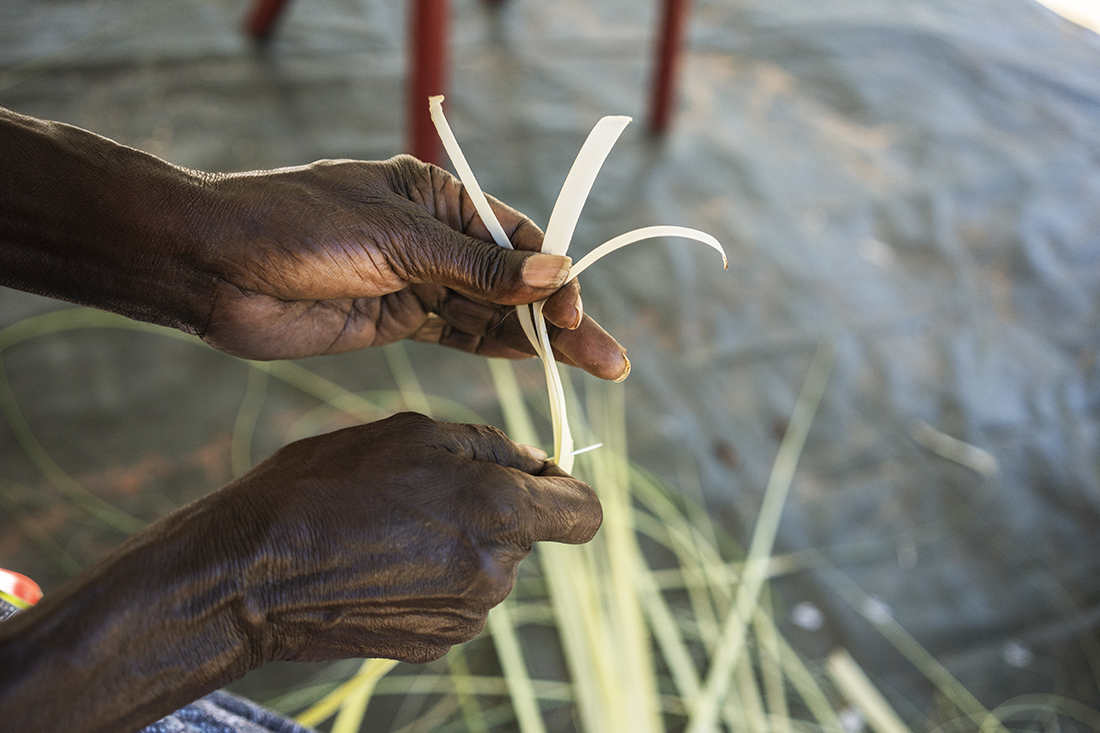 In the months leading to The Dry (March, April), Tarntipi Homelands Aboriginal Corporation (THAC) provides 'offsite' cultural training. This assumes the form of a slideshow-workshop, which is delivered by Edward Portaminni in collaboration with award-winning photographer Nicholas Walton-Healey. As a stunningly visual and highly interactive experience, the workshop revolves around connection to country, providing a unique introduction to Tiwi Culture, Familial and Kin Relations, Engagement Protocols, Storytelling and the Tiwi language itself. The co-facilitation demonstrates and models the necessity for relationships of mutuality and respect. Designed in close and ongoing consultation with Tiwi eldership, the workshop inspires reflection and connection within educational settings, the venues of businesses and service providers situated in Darwin and on the Tiwi Islands.
The offsite training package involves two, three-hour long workshops with a minimum of five participants and maximum of twelve. Contact Michael Massingham (0407 518 598) for bookings.